*Photos show the Lexus 2023 model lineup - No Lexus TX photos available
A Preview of the Upcoming Lexus TX
If you want an SUV with an exciting performance, thrilling design, and spacious interior, we encourage you to look for a new Lexus SUV. The upcoming Lexus TX follows the brand's tradition and has our team anticipating its release. With several engine options - including a hybrid and plug-in hybrid - we are certain you can find one that matches all the needs of your life.
We look forward to sharing the details we have and helping you decide if you want to wait for the Lexus TX to make it your next vehicle.
Make an Inquiry
* Indicates a required field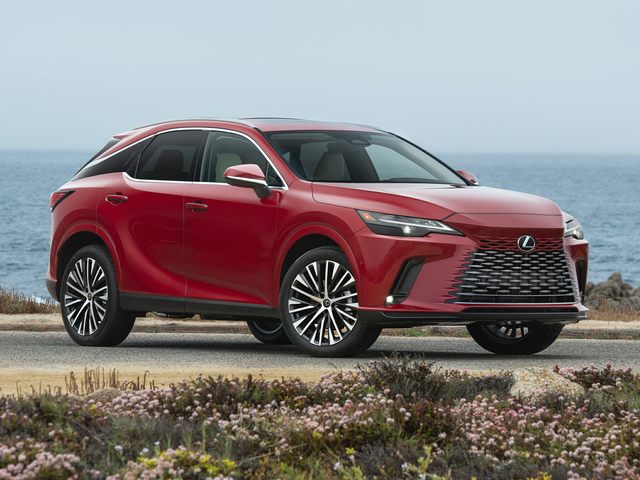 *Photos show the Lexus RX Luxury model - No Lexus TX photos available
Powertrains of the New Lexus TX
Lexus has a goal of carbon neutrality by 2050, using the Lexus TX as part of that. Choosing SUVs with hybrid powertrains provides the power, space, and efficiency many Charlotte drivers are looking for.
There are three powertrains currently planned for the Lexus TX. The TX 350 will be a combustion engine as its base trim, and the TX 500 hybrid and TX 550h+ plug-in hybrid models are more efficient with near-instant acceleration. Lexus hybrid models provide an efficient performance that ensures you can stop less during any errand, adventure, or road trip. The range of options gives Charlotte drivers the best chance of getting one that suits their lifestyle.
The agile performance and thrilling acceleration make Lexus SUVs a top choice in their class. Many brands make you compromise style, power, or capabilities for your SUV, but Lexus gives you it all.


How Big Will the Lexus TX Be?
SUVs come in all sizes and shapes to ensure there's one for every Charlotte driver. The Lexus lineup offers the UX, NX, RX, GX, and LX. The Lexus TX will be larger than the RX.
Designed to be a family vehicle that can help during your activities, the TX offers three rows of seating that can fit adults. Many third rows are too small to fit anyone larger than teens, but the TX aims to fit adults in each section. Available captain's seats could replace the middle row to provide more seating room for fewer passengers.
The TX aims to replace the Lexus RX L, a larger variant of the Lexus RX. It will come with an array of premium features and luxurious materials to ensure you can craft a cabin you're proud of. Choosing the Lexus TX might make you the driver for any adventure your friends and family have planned.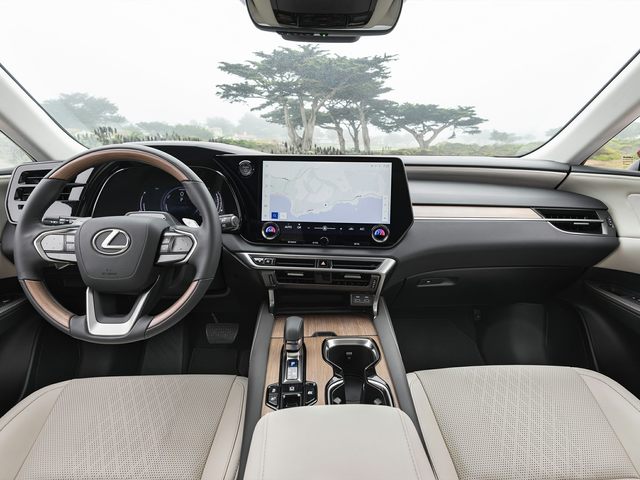 *Photos show the Lexus RX Luxury model - No Lexus TX photos available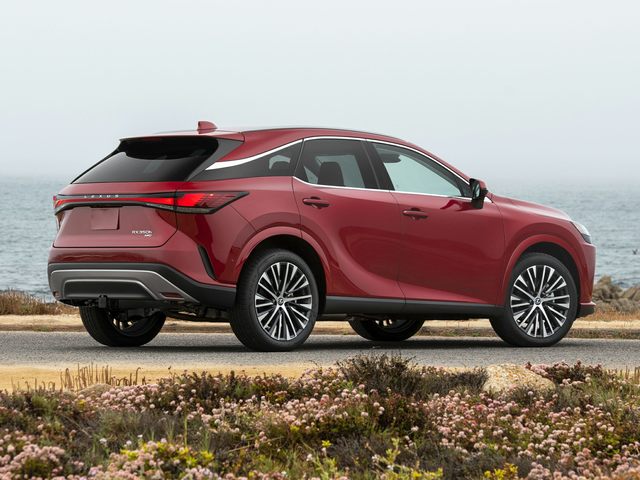 *Photos show the Lexus RX Luxury model - No Lexus TX photos available
When Will the Lexus TX be Available?
If the Lexus TX sounds like an appealing choice as your next vehicle, you should be able to find it at dealerships in the middle of 2023. Base models are expected to sit around $55,000, but that can change as we get closer to its release date. Visiting our Charlotte dealership can provide examples of what the new most popular Lexus models offer, deciding which available features you will want when the Lexus TX is in our showroom.
We Look Forward to Helping You See Everything the Lexus TX Can Do
Everyone at our dealership is a Lexus enthusiast who's happy to talk about current and upcoming cars and SUVs. We can answer any questions and show you what to expect from the Lexus TX. You are always welcome to visit our Charlotte dealership for more information about the new Lexus lineup and to experience what it's like to be in the driver's seat. Feel free to call or email our dealership with any questions before you plan your trip!
Research Lexus Models:
ES,
ES Hybrid,
GS,
GX,
IS,
LC,
LS,
LX,
NX,
NX Hybrid,
 RC,
RX,
RX Hybrid,
RZ
,
TX,
 UX
,
UX Hybrid
View New Lexus Inventory